Hours Of Operation
| | |
| --- | --- |
| Monday | 8:30 am - 5:00 pm |
| Tuesday | 8:30 am - 5:00 pm |
| Wednesday | 8:30 am - 5:00 pm |
| Thursday | 8:30 am - 5:00 pm |
| Friday | 8:30 am - 5:00 pm |
| Saturday | 10:00 am - 2:00 pm |
| Sunday | Closed |
---
Computer Services
---
At Canada Business Services, we offers computer service in the convenience of your home or business and in shop at our location. We specialize in all makes and models of computers.  We service Dell, Apple, Lenovo, Sony, HP, Toshiba, Asus, LG, Fujitsu, Acer and more. We service Laptops, Desktops, and tablets as well as our own line of custom built systems for your home or business.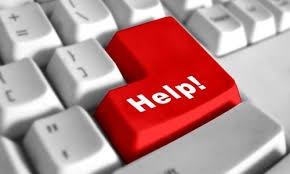 ---
---
Virus & Spyware Removal
Think you might have a virus? Tired of all the annoying pop ups? Internet very slow? Computer running very slow? Let Canada Business Services clean up your computer.  Our qualified service technicians stay up to date on all the latest virus and spyware removal procedures to clean up and optimize any computer and get it running at peak potential. 
---
Anti-Virus Software & Solutions
After one of Canada Business Services techs cleans up your computer, they can provide you with the latest Antivirus software so that your computer will be protected from viruses in the future. 
We recommend the antivirus software NOD32 by Eset.  You can check out their website by clicking here:
www.eset.com.
The Eset NOD32 will not slow down your computer like many other antivirus software.  It is a yearly subscription based software and is one of the leading antivirus solutions on the market.
---
Hardware Installation & Repair
Computer won't turn on or won't boot into Windows? Let CBS diagnose and repair your computer. We can replace system hardware and repair your PC to get your home or office systems back online fast.
---
Laptop & Tablet Screen Replacement
At CBS, we specialize in replacing broken or damaged laptop and tablet screens at affordable prices.  We can supply new or used LCD and LED screens for your replacement.  If we don't have it in stock, we can order it and have it in your machine within a couple of business days.
---
Software Installation & Repair
Need assistance installing something on your computer or installing  hardware? Let us install your new computer or hardware at your home or office.  You can also bring the computer in to us with the software you're trying to install and we can get it installed for you.
---
Data Back Up & Recovery
Need to back-up old data or transport files to another computer? Let us back up your old data onto a CD, DVD or external hard drive for your convenience.  This allows you to bring everything you need to any of your computers with ease.
---
Data Transfer To New Computer
Buying a new computer?  Don't want to lose your old computer's data and settings?  Let CBS perform a data transfer from your old computer to your new one.  We can make sure that all of your personal files, pictures, documents, videos, music and favourites get moved to the new computer so you don't have to worry about them.
---
Remote Support Services
We offer remote support services at Canada Business Services.  We can connect to your computer from anywhere, anytime and fix your computer or help with any problems you might have. 
---
Wireless Router Setup
Buying a new wireless router? We can setup the router for you and make sure the internet is working with it. We can also make sure that your wireless connection is encrypted so that unauthorized people can't access your personal information.
---
Training
How do I use my new computer? Don't know how to do something on your computer and want to learn how? You're not alone! Call (519)436-1148 to book a training session.
---
Cloud Computing
Cloud Computing Business Solutions include remote Windows updates, device troubleshooting, online data backup, and anti-virus updates. Prevent downtime with remote repair & monitoring.
---